You can not select more than 25 topics
Topics must start with a letter or number, can include dashes ('-') and can be up to 35 characters long.
README.md
PowerShell 7 context menu for Windows 10
This helps you to add Powershell 7 to your directory context menu with these few easy steps.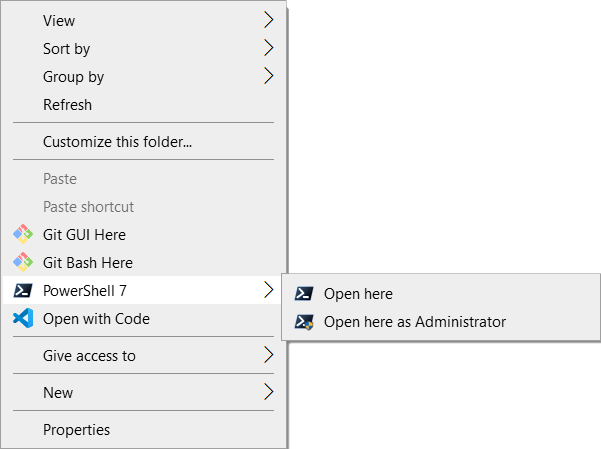 How to install?
For installing the context menu for your choice, follow these steps:
clone the repo to your machine or download and unzip the released zip archive
open the location of the files in the Windows File Explorer or your desired file manager
right click on the chosed "Add..." .reg file and choose Merge option
make sure, you are clicking each Yes button
How to uninstall?
right click on the Remove ... .reg file, depending the installed option (32-bit or 64-bit).
Credits
The original idea is from Shawn Brink.